How To Secure NFTs?
The emerging world of NFTs is all around us at this point. NFT owners (or holders) should make a focal decision – how and where to secure their NFTs. This is a tricky question, but after reading this article, our estimation is that you will have an answer.
First of all, NFTs have a lot of sentimental value and, as you probably know, more often than now, they are not cheap at all. So, we can all agree that the security of your NFTs should be a priority.
See more: Best hardware wallet for nft
After a thorough investigation on how to secure your NFTs, there is no doubt that the hardware wallets are by far the most secure option. But why is that, why are hardware wallets the safest option to hold your cryptocurrencies and NFTs?
Well, the answer is quite simple rather – all of your data is stored completely offline and protected by a device password. These wallets generally have the ability to restore device content if it's lost or stolen as well. In other words, hardware wallets add that additional level of security and safety to your tokens.
You can also use your hardware wallets as hot wallets or wallets that are connected to the internet (via its mobile connectivity) and make online transactions with high-level security. When it comes to hardware wallets, my strongest suggestion is to buy them from the official manufacturer's website. If you buy it from Amazon, for example, the chances for the device to be already compromised are way higher.
How to store NFTs on a hardware wallet?
Keep in mind that you can't store NFTs directly on your hardware wallets, you can only move them there from your software wallet (such as Metamask or Math wallet). Let me break down the process of moving your NFTs from the Metamask wallet (the most popular software wallet) to the Ledger Nano wallet (the most popular hardware wallet).
Connect your Ledger to your PC using a USB cable. Open your Metamask wallet on your browser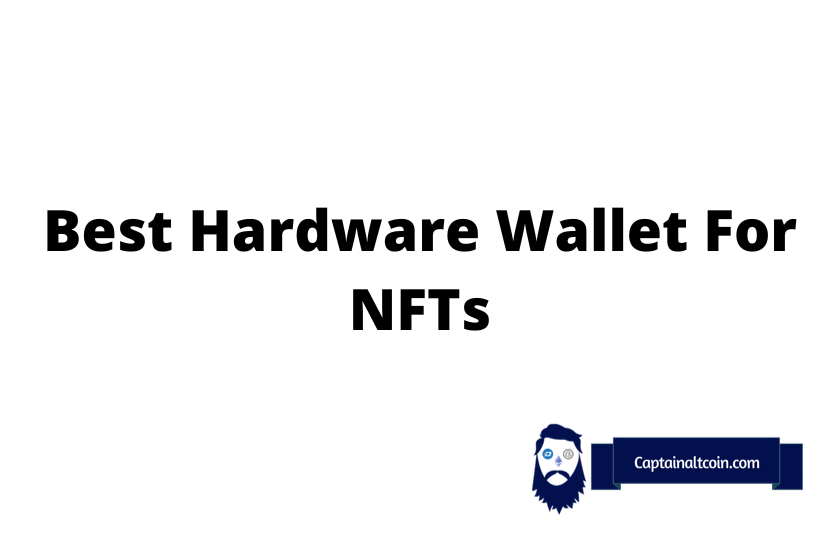 Click on the top-right menu of your Metamask wallet and find the "connect hardware wallet" button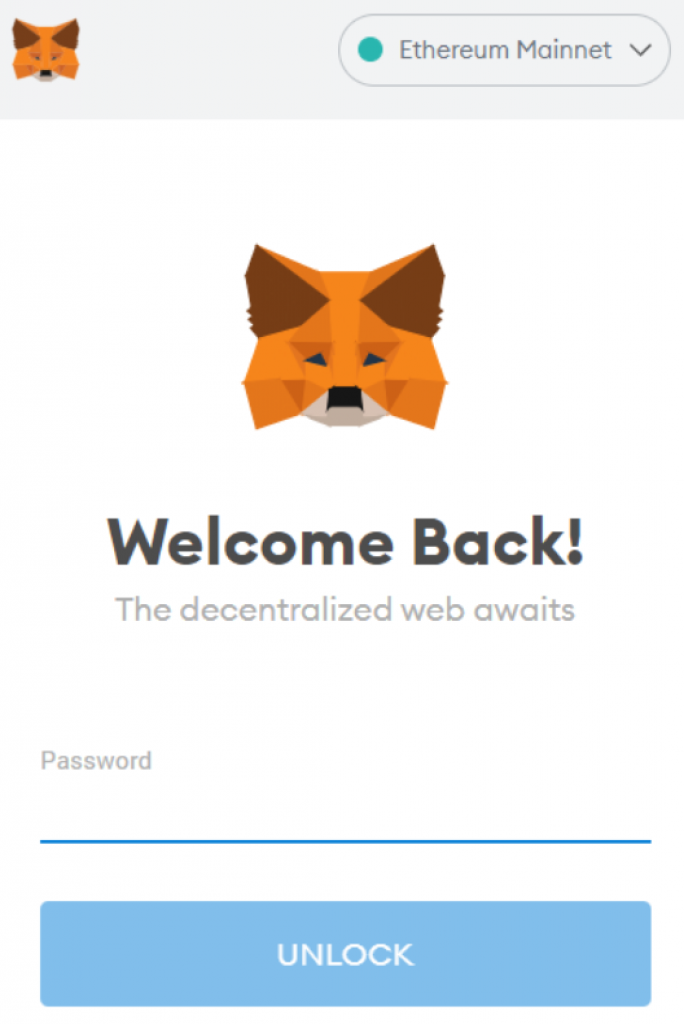 Connect your Metamask wallet with your Ledger wallet and vice versa. This way you will be able to see your Ledger balance in your Metamask extension. You will also be able to transact across all blockchain applications that support MetaMask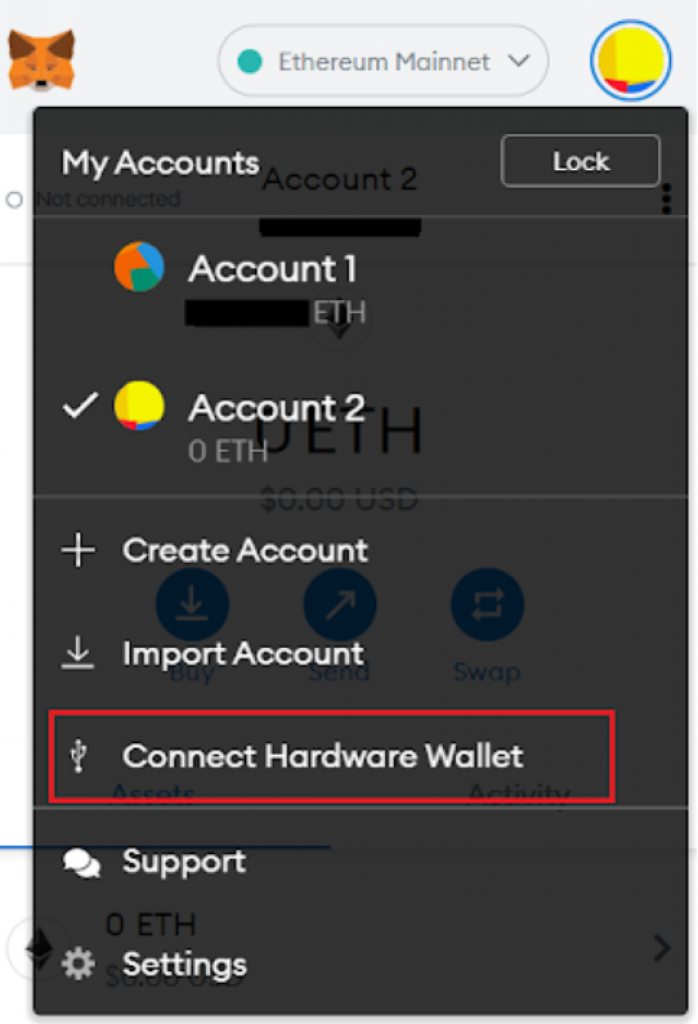 Now Open MetaMask, select the destination account (Ledger account) and copy the deposit address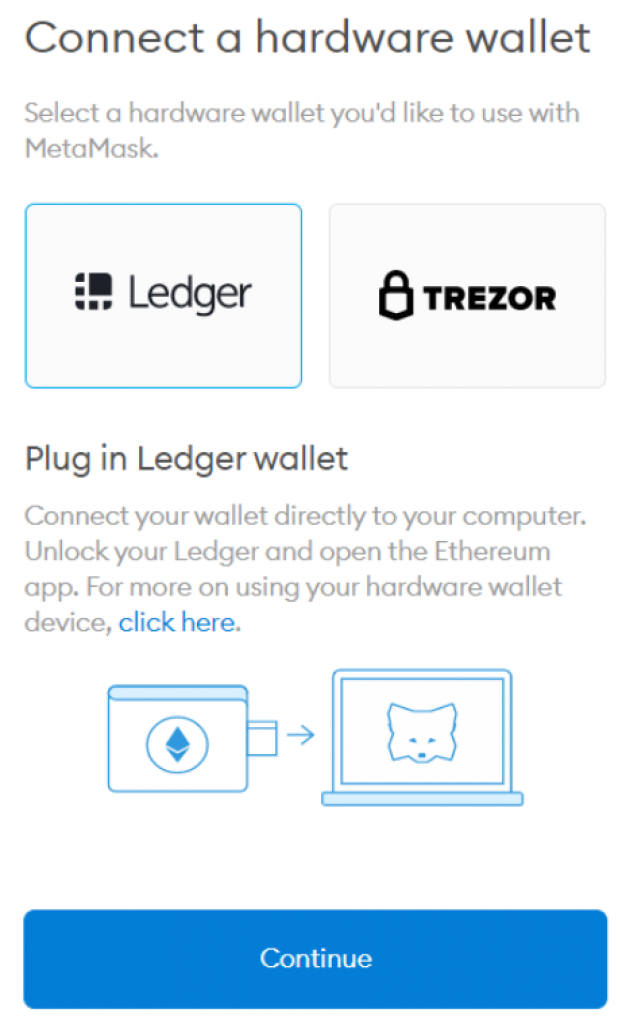 Then select the account that contains your NFTs
Go to the NFT marketplace that contains your NFTs (for example OpenSea) and select the #NFT you want to transfer and Click the transfer icon in the top right corner. The one that looks like a gift

In the final step, carefully type or paste the address of your Ledger hardware wallet into the address field. Be sure you double-check it before clicking transfer. Congrats, you successfully stored your NFTs on your hardware wallet at this point!
Best NFT hardware wallets
Most read: An NFT Takes on the 16th-Century Dutch Tulip Bubble, One Sells for 55,000
The best NFT hardware wallets are Trezor and Ledger Nano X. To be completely honest, NFTs are still not natively supported by either of these wallets, so you will have to use a third-party app (like Metamask) in order to transfer your NFTs to your hardware wallets. But, let me break each option.
Note: Keep in mind that these are only my opinions based on my thorough investigation of the best NFT hardware wallets. In any case, please do your own research before deciding whether you want to use some of them or not.
At this point, it is good to note that all opinions and suggestions written in this article are not considered financial advice.
Visit Ledger Now Visit Trezor Now
Trezor
Trezor does directly support NFTs transactions, but only when used with a third-party interface.
Keep in mind that this applies to the EIP-721 Ethereum standard that allows the sending of NFTs that exist on the Ethereum network. Other blockchains are not currently supported, and as per Trezor's website, there are no plans to support new blockchains in the near future.
Same as with Ledger, you will have to connect with Trezor your third-party app that is capable of storing and managing NFTs. I will again mention Metamask here, as one of the safest and most popular software wallets for storing NFTs.
Most read: NFT Marketplace on NEAR Protocol
While NFTs are not directly supported in Trezor Suite, you can still save the image that your token points to and then load that image into your Trezor. To add an NFT as your home screen image, go to Device Settings in Trezor Suite and scroll down to Customization.

Click Upload Image and upload a copy of your NFT image, preferably with the size of 144×144 pixels. Confirm the change using your Trezor.
Ledger Nano X
Ledger Nano is by far the most popular hardware wallet so it is not strange that this was the first wallet to offer (a partial) support of storing your NFTs.
As already mentioned, you will have to use a third-party app that supports managing NFTs in order to transfer your tokens to the Ledger wallet. I have already described in one of the previous sections of the article how can you transfer your NFTs from the Metamask wallet to your Ledger wallet.
Do not worry that your hardware wallet is compromised if you connect to the online wallet. Let me explain this – just imagine your bank sending you a one-time password on your mobile phone in order for your transactions to be approved, but only this time with the blockchain's immutable level of security. And as long as you have your Ledger device, and safeguard your recovery phrase, no one can steal your NFTs, rest assured.
Read also:
Best Metaverse Projects To Invest In
Best NFT Wallets
Best NFT Marketplaces on BSC
Best Play-To-Earn Crypto Games
Best NFT Marketplaces on Solana
What Are NFT Loans?
Terra NFTs List
Best NFT Marketplaces on Terra Luna Blockchain
Earn Passive Income with your NFTs
Best Apps To Create NFTs
FAQs
Let's look at some frequently asked questions when it comes to NFT wallets.
Most read: Bored of Apes? Here&039s an artist&039s guide to NFTs that won&039t drive you bananas | Creative Boom