MiamiCoin is the first major project launched by CityCoins, which is a fascinating project in it of itself.
CityCoins is developing cryptocurrencies that allow you to support your favorite cities or bet on their success.
See more: How to buy miami coin crypto
In addition to, these CityCoins are designed to provide a brand new revenue source for participating municipalities. This is an entirely new school of thought when it comes to raising money for cities outside of charging more taxes to residents.
MiamiCoin is the first city they have rolled this out with. Since then, CityCoins has added two more location based cryptocurrencies; NYCCoin and AustinCoin. On the website, you can actually vote for the next CityCoin to be added next.
In this article, we will be explaining how to buy MiamiCoin step by step via Okcoin.
We will also be sharing how to earn rewards by stacking. This allows you to earn another cryptocurrency entirely known as STX. That STX can then earn you rewards paid out in Bitcoin.
But first, let's discuss why MiamiCoin has value to begin with.
Best Crypto Promotions
What Gives MiamiCoin Value?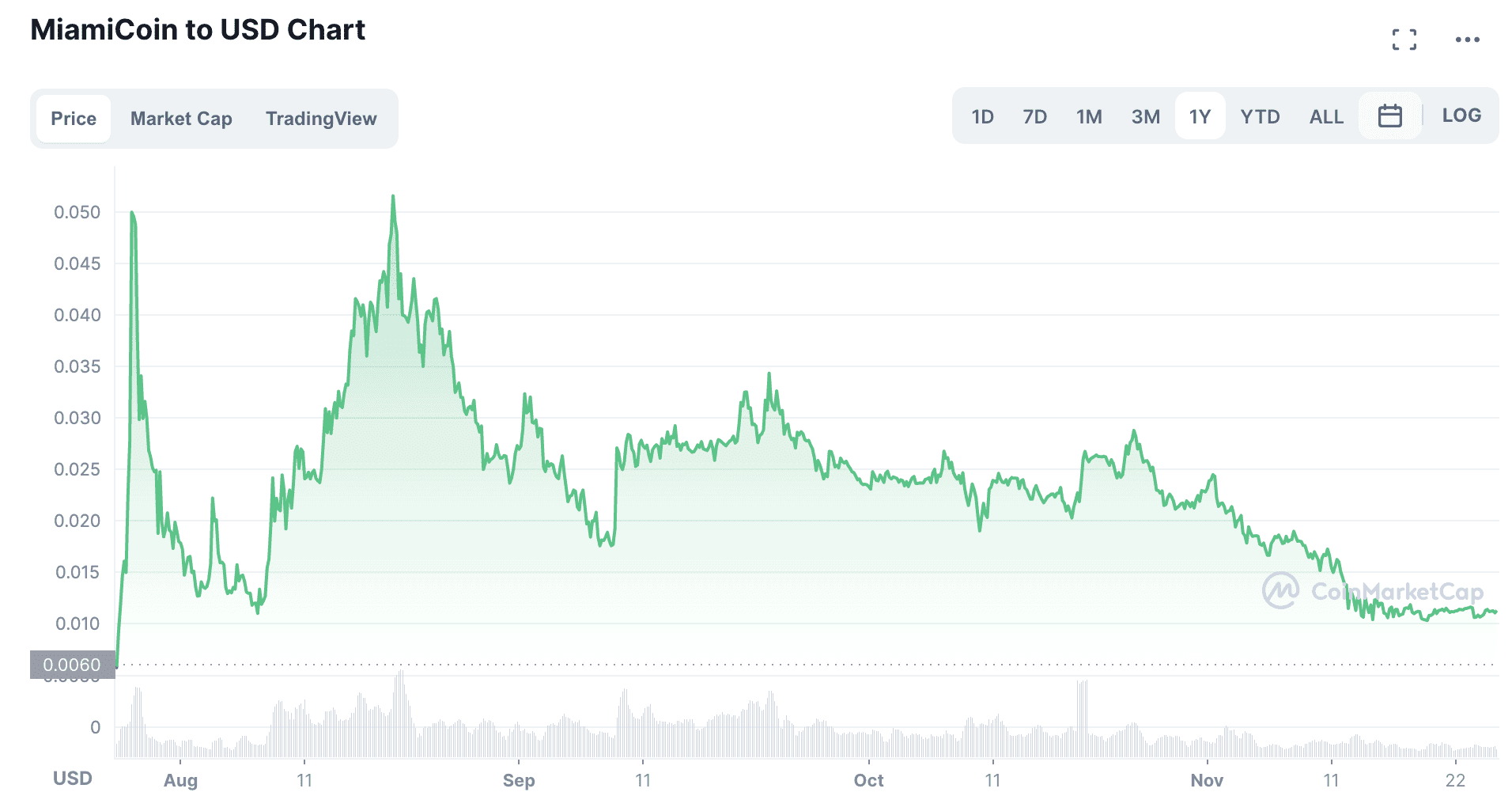 Right now, the value of MiamiCoin is the concept and the model of what it could be for other cities. This is a brand new type of token, and it is ultimately up to the market to determine the value.
If you wanted to invest in one of your favorite cities currently, there's not really any option to do so outside of buying real estate in that location. Real estate prices in Miami as well as Austin have grown tremendously over the last few years, so that is not a feasible option for most people.
As a current Miami Beach resident who is crypto forward, I will absolutely be buying some and staking it to support the cause. However, it could fluctuate in value tremendously. Consider it to be a speculation.
If the coin takes off and other CityCoins emerge, this could become a completely new way to bet on the outcome of a big city. In addition, it supplies cities with a brand new source of revenue outside of additional taxation.
So, the value right now is based on what this could become in the future.
If this becomes a common way for crypto investors to bet on their favorite cities, the value of the coin could go up. However, if it is just another crypto fad, the value could plummet. It really depends on whether or not there is mainstream adoption of this concept.
Since the launch of MiamiCoin, CityCoins has added Austin and NYC to the list. If you decide to invest in this cryptocurrency, it is a good idea to keep track of new coins being listed by CityCoins and their overall performance.
How To Buy MiamiCoin
Right now, the only exchange that supports MiamiCoin is Okcoin.
This is a secure cryptocurrency exchange that allows you to purchase many different cryptos including MIA. In addition, it gives you the ability to earn crypto rewards via Okcoin earn.
The exchange does not charge any transaction, gas or service fees on earnings. So, you are able to keep 100% of the rewards you earn generated by the protocol.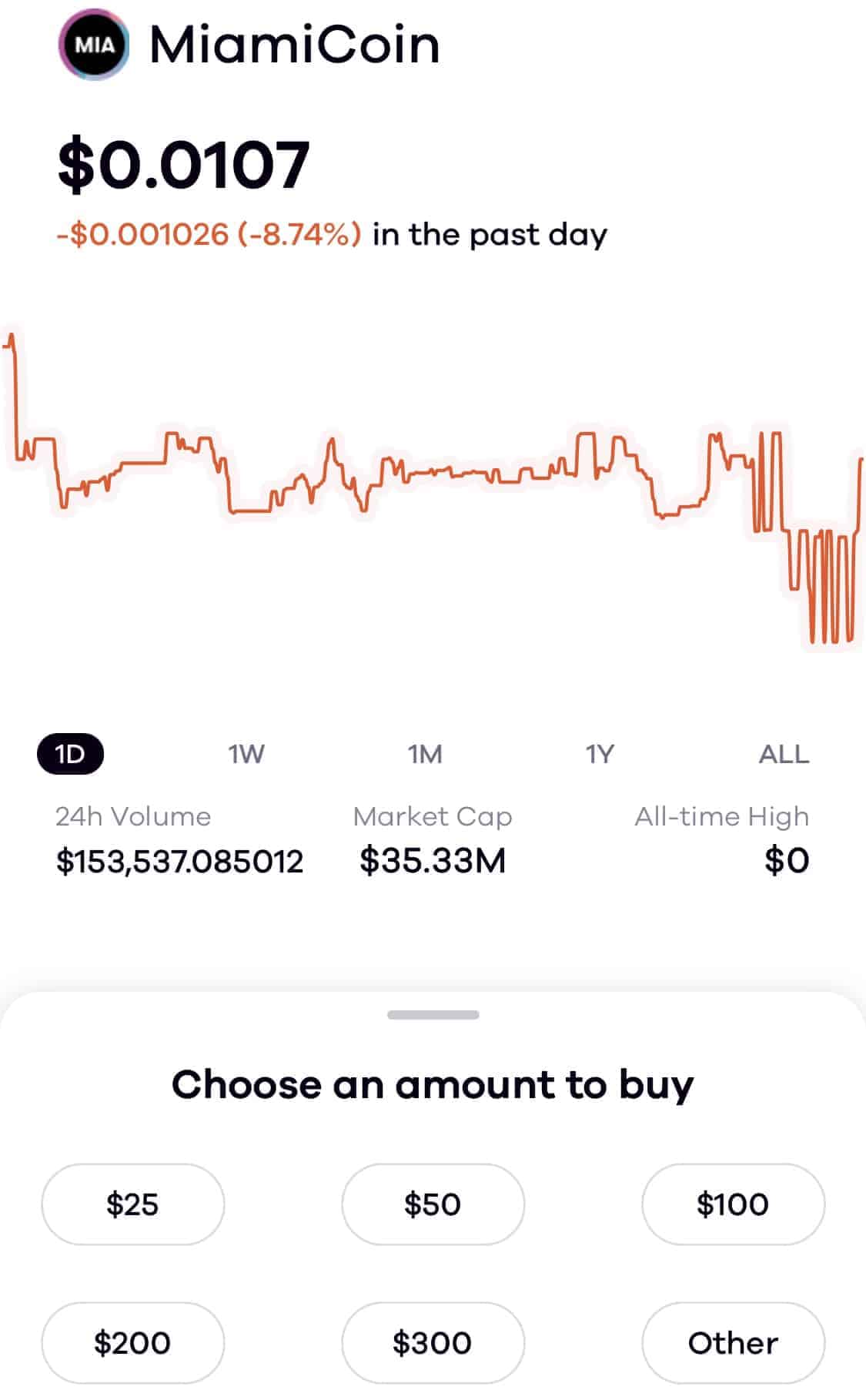 Most read: Why does Bitcoin need more energy than whole countries? | Business | Economy and finance news from a German perspective | DW | 16.02.2021
If you use my referral link, we will both earn $10 worth of Bitcoin. All you have to do is verify your account and buy $100 worth of any crypto.
So, if you wanted to buy $100 worth of MiamiCoin (MIA) you would earn another $10 in free Bitcoin.
1. Download Okcoin And Create An Account
The first step is to download the app. Use our link below here to earn $10 worth of free Bitcoin!
You can sign up for an account using your phone number, email, Telegram or Google account. Once you complete the sign up process, you will be sent a verification code to complete the sign up process.
During this initial sign up process, you will have to supply Okcoin with the following information:
Nationality
Full Legal Name (must be the same as listed on Government issued ID)
Date Of Birth
Country/State Of Residence
After that, the next step is to get your account verified so you can begin trading cryptos without any limitations.
2. Verify Your Okcoin Account
This is an optional step, but without it there will be limitations placed on how much you can buy/sell on Okcoin.
With a Level 1 account where you simply verify personal information, you can purchase $500 per day. This limit resets every 24 hours.
With a Level 2 account where you verify your ID, this limit increases to $1,000,000. That is far more than most people will be putting into this coin.
In order to get your account verified for Level 2, all you have to do is upload a photo of the front and back of your ID/Passport. It is highly recommended to complete this step now to avoid trading limits.
There are also limits on how much you can transfer out of your Okcoin account to your bank without verification.
3. Link Your Bank Account Via Plaid
Once you have created your Okcoin account and completed verification, the next step is to link a bank account for source funds.
Okcoin uses a trusted third-party partner, Plaid Technologies, Inc., to link your bank account. You will need to enter your bank username and password. Your banking info is not shared with Okcoin and is only used by Plaid.
Once your bank account is linked, you'll be able to select it in the dropdown menu as payment method.
4. Buy MiamiCoin
Now that your bank account is linked, you are ready to buy crypto. With a Level 1 account (no ID verification) you can only buy $500 a day. The limit for a Level 2 account (verified ID) is $1,000,000.
Here's instructions on how to buy MiamiCoin within Okcoin:
Open the Okcoin app on your smartphone
Click on "Buy crypto" on the bottom menu
Search for "MIA" then click on MiamiCoin
Choose an amount to buy (click on the amount or enter your own by choosing Other)
Decide if you want this to be a one time or recurring purchase
Select the bank account you linked with Plaid
Click the "Review" button
Conform the trade
5. (Optional) Stack MiamiCoin To Earn Rewards
Stacking is a term in the crypto community which refers to locking up your tokens for a set period of time to earn staking rewards. This also serves to support the underlying project itself.
You need a minimum of 50 MIA before you are able to earn interest on it.
Maybe you are interested: Why Cryptocurrency Market Cap Doesn&039t Matter – Toshi Times
In a nutshell, you can let your crypto sit there or you can put it to work and earn interest. There are, however, increased risks when stacking coins.
According to their website, "Okcoin accesses third party DeFi protocols and only provides related services such as project display and revenue distribution. Okcoin does not take responsibility for any asset losses caused by potential risks including possible contract vulnerabilities, hacking incidents, or termination of business, bankruptcy, and abnormal suspension or cessation of trading of third-party DeFi platforms or projects."
Okcoin does not charge any fees for stacking. Stackers have the option of choosing between 1 cycle which is around 2 weeks or 12 cycles which is around 24 weeks.
Payouts are made every 2 weeks in the form of STX which is a completely separate crypto token. This STX token can be stacked as well in order to earn rewards in Bitcoin.
Open the Okcoin app
Click on "Earn" on the bottom menu
Select "MiamiCoin" from the list
Choose between 1 cycle or 12 cycles
Consider the unlock date (you won't be able to trade your crypto while it is locked)
Click "Continue"
Rewards earned will be deposited to your Stacks wallet. This is visible by clicking on the Home button and then tapping the "Portfolio" button.
Once you have accumulated some STX, you are also able to loan that out in order to earn rewards in the form of Bitcoin.
You need to have a minimum of 50 STX before you are able to earn interest on it.
How Stacks Protocol Works (Rewards)
A community of miners solve problems to create MiamiCoin. These miners are rewarded with new MIA tokens.
70% of the mining reward goes to MiamiCoin holders who "stack" their MiamiCoin. We will explain this later.
The remaining 30% of the mining reward goes to a wallet for the city of Miami. They receive STX which they can swap for USD anytime.
Many people argue that the 30% cut for the city is high, but it is important to think of this as chess and not checkers. In order for crypto adoption to continue, we need to work with the old systems. This could be the first of many examples of mainstream crypto adoption in cities.
The city of Miami plans to use this reward to fund improvements and potentially even eliminate the need for taxing residents. Back in November 2021, the city was earning around $2,000 every 10 minutes from this rewards system.
It is so much that they are even considering issuing residents Bitcoin dividends.
Conclusion
In early 2021, during the reopening of the US, I decided to relocate. I was deciding between Miami, Austin or Las Vegas. After taking a trip to Miami, I decided this was the place I wanted to move to.
I closed on a house in Miami Beach in March, using the proceeds from 2 Bitcoin that I had sold towards my closing. I had purchased these years ago.
I've been an investor in the crypto space since 2018 and been aware of it since 2017. While I was hesitant at first, I am now deep into the crypto space.
One of the main reasons why I moved to Miami was their mission of becoming the crypto capital of the world. I felt also that buying real estate in Miami was also an indirect investment into their crypto future.
Fast forward to today, I am very excited about the new MiamiCoin project with City Coins.
As a brand new concept and crypto token, this should be viewed as a pure speculation. However, if it takes off, this could be a huge new way for cities to earn revenue and investors to profit from it.
I will be holding onto some MiamiCoin myself to see how it pans out, but you should always do your own research before investing.
Maybe you are interested: Masternodes, Light Nodes, and Full Nodes | Gemini