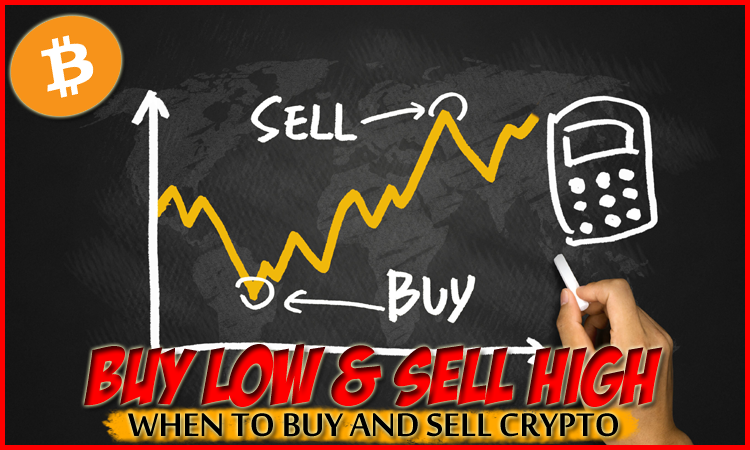 Most cryptocurrency exchanges have no limit on the amount of trades you can make during a day, so you will be able to buy and sell coins as many times as you want during a 24 hour period. Without these limits, you're also given the opportunity to buy and sell cryptocurrency the same day which is basically what people call day trading. Day trading is neither illegal or unethical, but it can be highly risky and most individual investors do not have the wealth, time or the temperament to make money and to sustain the losses that day trading can bring.
Warren Buffett once said that it is wise for investors to be "fearful when others are greedy, and greedy when others are fearful", and it simply means that prices typically boil over when others are greedy, meaning that paying too high can decimate returns. When others are fearful, it may present a good value buying opportunity though, which is why we are always looking to buy low and sell high.

See more: How often can you buy and sell crypto
How often you should buy and sell crypto depends on your goals and many investors are using a strategy called Dollar Cost Averaging (*DCA). Dollar cost averaging is also called the constant dollar plan, pound-cost averaging, unit cost averaging, incremental trading or the cost average effect.
DCA entails that users allocate a small amount of money on a monthly/weekly or even daily basis to buy one or more cryptocurrencies and is a good strategy for:
As dollar cost averaging refers to the practice of dividing orders into multiple smaller buys of equal amounts instead of going "all-in". The goal is to reduce the overall impact of volatility on the price of the target asset. In general, we want to buy low and sell high regardless of the numbers of orders we make because the end goal is to make profit, but DCA helps us to invest regardless of the price while ignoring the price of each individual purchase as history has shown that Bitcoin grows in value over time.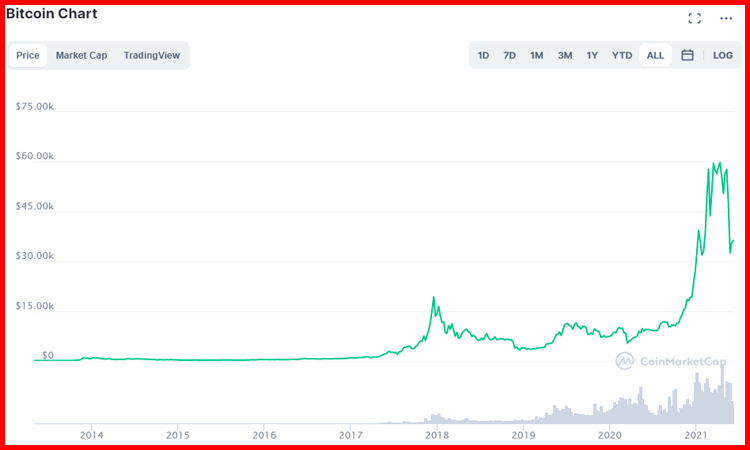 Bitcoin Chart
Dollar cost averaging is not always the most profitable way to invest a large sum, but it is alleged to minimize downside risk. DCA effectively leads to more shares being purchased when the price is low and fewer when they are expensive.
*While some financial advisors, such as Suze Orman, claim that DCA reduces exposure to certain forms of financial risk associated with making a single large purchase, others, such as Timothy Middleton, claim DCA is nothing more than a marketing gimmick and not a sound investment strategy.
Minimize Downside Risk
Even though the whole idea of Blockchain is security, independency and decentralization, it doesn't mean that all risks are demolished. Your crypto are better protected than in typical banking system, but many fraudulent schemes have already entered the blockchain environment.
Most read: The Elements of a Blockchain
Our goal is to minimize downside risk, so you can- and should use more than one exchange when you are buying and selling coins. This could lead to lower fees, more user-friendly interfaces and a wide variety of payment methods along with advanced account protection.
I would recommend that you trust the market flow, especially as a beginner. Reduce downside risk by choosing the most popular exchanges, trading platforms and coins. If the majority of the people use- or trust them, you should too. When you've gained more experience, you will be competent enough to make more relevant decisions depending on your selling/buying plans.
The last tips I will give you is to make a backup of your private/public keys, and to buy and sell crypto in smaller quantities for starters. Regardless of what route you decide to take, think twice before scaling up and going outside of your own trading-comfort zone.
Related Post: How Often Can I Buy And Sell Crypto On Coinbase?
Posted Using LeoFinance Beta
Maybe you are interested: What is a gas fee on Ethereum? | ConsenSys