The main objective of signs and banners in Minecraft is for the players to leave messages for each other or the rules for an adventure map. It is also possible to use banners and signs as ornamental items used to decorate your home or warn players about dangerous areas.
Signs in Minecraft enable you to type text in the sign and when finished, everyone else can see what you wrote. This crafting process will create 3 signs at a time.
See more: How do make a sign in minecraft
Required Materials for Sign
– 6 wooden planks
– 1 stick
To obtain wooden planks you need logs or wood of any type from the following: Oak, Birch, Spruce, Dark Oak, Acacia, and Jungle. The fundamental method of acquiring a log is the same. First, you locate a tree. Equip your axe and left-click on a block of the tree's trunk and hold.
You can also do it with your hand, although the chopping speed will be far slower. A block of the log will drop. Pick it up. Head over to the crafting table 3×3 grid. Place the log in the centre. This will cause 4 planks to be produced like the oak planks in the picture below: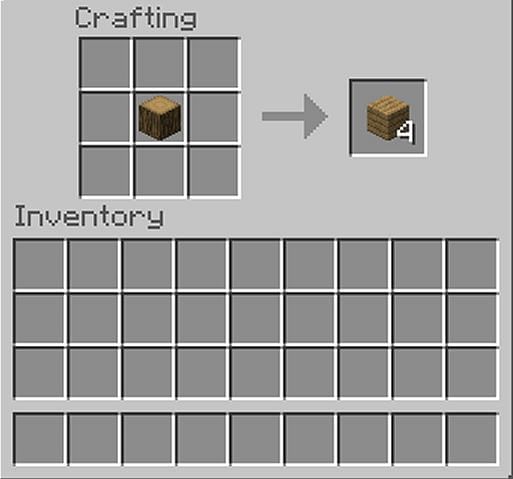 Sticks:
Maybe you are interested: What is Builder Base Clock Tower in Clash of Clans?
A stick in Minecraft is an important simple object that is used to build several other items in the game. They are used purely for crafting material since they cannot be placed in the world or utilized on their own. 4 sticks at a time will be produced by the following crafting process:
How to Make Sign in Minecraft?
In a Nutshell:
To make a Sign in Minecraft, open the crafting table made up of the 3×3 grid. Place 6 wood planks on the top 2 rows of the crafting table. Then place a stick in the bottom middle slot. Using this recipe will build you 3 individual signs that can be separately placed and edited. Once it is crafted, simply click it and drag it to your inventory.
Step-by-Step Guide(with Pictures):
Here is the step-by-step pictorial guide you need to follow to Make Signs in Minecraft:
Open the crafting table:
Open your crafting table to begin crafting the shears with the obtained ingredients contained in your inventory. Once you open your crafting table you will have the 3×3 crafting grid similar to the picture below: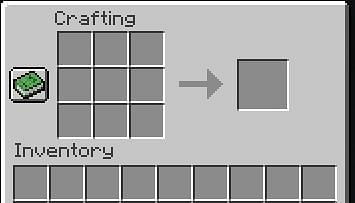 This guide explains more about how to make a crafting table.
Place the planks:
Fill the first two rows of the crafting grid with wooden planks.
Maybe you are interested: All Peerless Scholar Questions & Answers | Rise of Kingdoms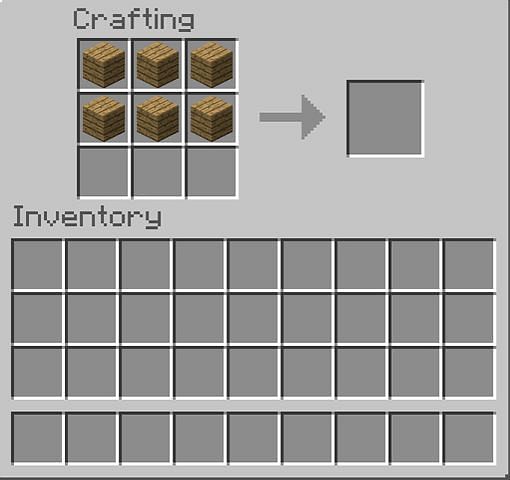 Place sticks:
Once the planks are placed in the exact fashion as the picture above, add a stick. The stick should be added in the second cell of the third row. The placement should be exactly as shown below or the item won't be crafted.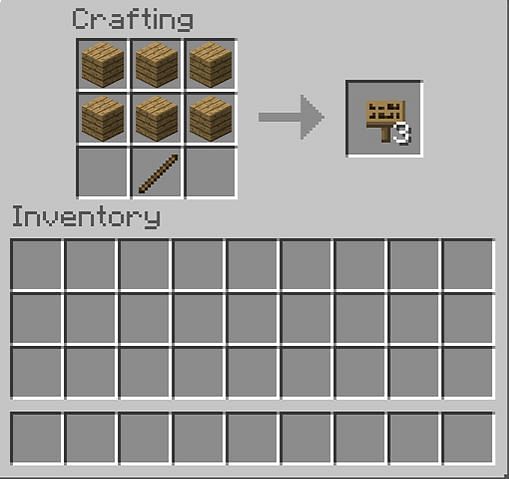 Place it in your inventory:
Simply drag it to your inventory, and place it around your base.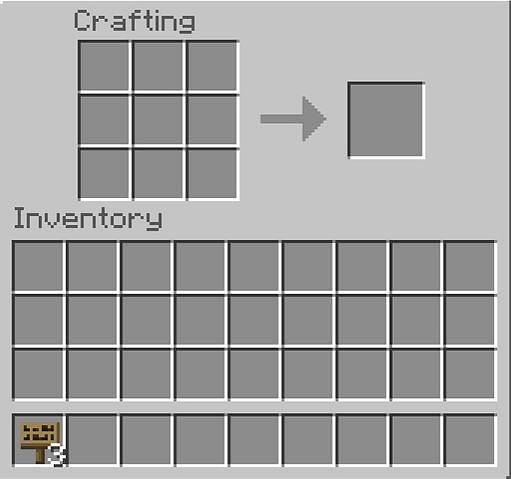 Video
FAQs
How to make a coloured sign?
Colour and formatting can be added to signs using the § symbol in Bedrock Edition. There are 16 different colours available and 4 formatting options that you can choose from.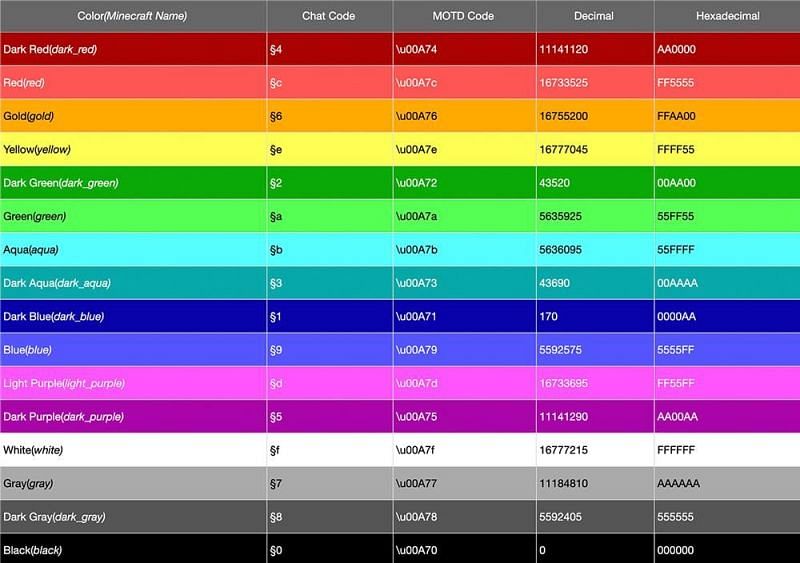 Conclusion:
Congratulations! You made a sign. As a player, you will able to place a sign in the ground, on a wall, or block. When placed underwater, a sign creates an air bubble, allowing you to breathe while accessing the sign. In addition to placing a sign in the game, you are also able to edit the message seen on it. Each sign holds 4 lines of text with as many as 15 characters per line.
Maybe you are interested: Clash of Clans Versus Battles: All you need to know
Other Minecraft Guides
How to Make a Bread in MinecraftHow to Make a Jukebox in MinecraftHow to Get Player Heads in MinecraftHow to Get a Cookie in MinecraftHow to Make an Item Frame in MinecraftHow to Make Smooth Stone in MinecraftHow to Tame a Fox in MinecraftHow to Make a Shield in MinecraftHow to Make a Cake in MinecraftHow to Make Paper in Minecraft