Transportation is essential when it comes to Minecraft. There are two different types of transportation when you think about it. The first is horizontal with horses or minecart systems, but the second is vertical transportation with elevators. There are many different ways to make elevators out of Redstone, but there is only one true way to make it out of water. This tutorial is going to show you how to do it.
Items You Need to Make a Water Elevator in Minecraft
Glass
Water Bucket
Door
Kelp
Soul Sand (for going up)
Magma Block (for going down)
How to Make a Water Elevator in Minecraft
In a Nutshell:
To make a water elevator you have to place two columns of blocks, such that an enclosed space is formed between them. After making sure it is enclosed, place some doors to keep the water from flowing out, fill the column up with water, then turn all the flowing water into source blocks, and finally replace the block below your kelp with soul sand to create upward bubbles and a magma block to create downward bubbles.
See more: Elevators in minecraft
Step-by-Step Guide(with Pictures):
Here is the step-by-step pictorial guide you need to follow to Make a Water Elevator in Minecraft:
Step 1) Before you create your water elevator, the first thing you want to do is gather your glass. It doesn't matter how much glass you have, but the recommended amount is to figure out how high your elevator needs to go. Multiply this height number by four. For instance, if you want the elevator to go up to seven blocks, then get 28 blocks of glass.
If you need any help getting glass, you can use this link.
Step 2) Now that you have your glass, you want to get a water bucket. Simply craft a bucket and collect water with it.
If you need any help crafting a bucket, click here.
Step 3) While you are at the water, go dive into it. This is where you will find kelp if the body of water is an ocean.
Maybe you are interested: Full Patch Notes | Clash of Clans
Step 4) Finally, go to the nether. This is where you will find the soul sand and magma block you will need. These two blocks will spawn anywhere in the nether so just go explore and find them.
Step 5) Now that you have gathered all of the materials, the first thing you want to do when you make a water elevator is to construct your glass enclosure. This needs to have a hollow block in the middle of the four columns that you need to make. This can be as high as you want, depending on how much distance you need to travel with your elevator. Make sure that you leave a two-block tall hole in one of the sides of the column. This is going to be where you enter your elevator.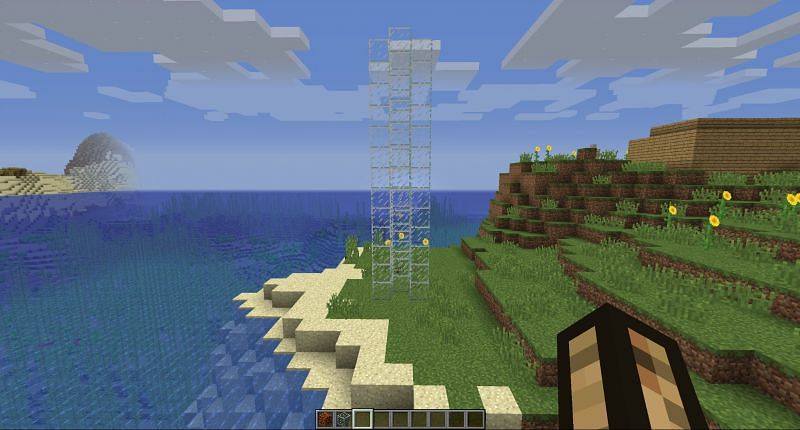 Step 6) Now, go into your elevator. While your back is to the elevator, place your door in the open space. This will stop the flow of water from leaking outside of the elevator.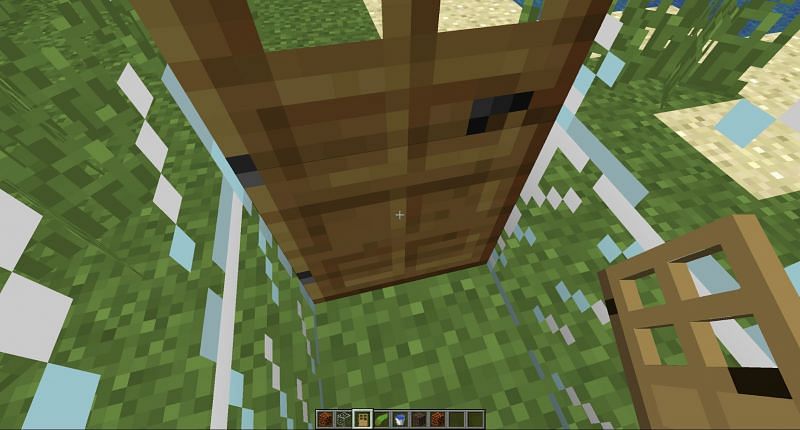 Step 7) Now what you want to do is fill the elevator with water from your water bucket from the top block. This will cause the water to flow down in between the glass blocks of your elevator. The problem with this method is that each water block needs to be a source block. The way to fix this is with kelp.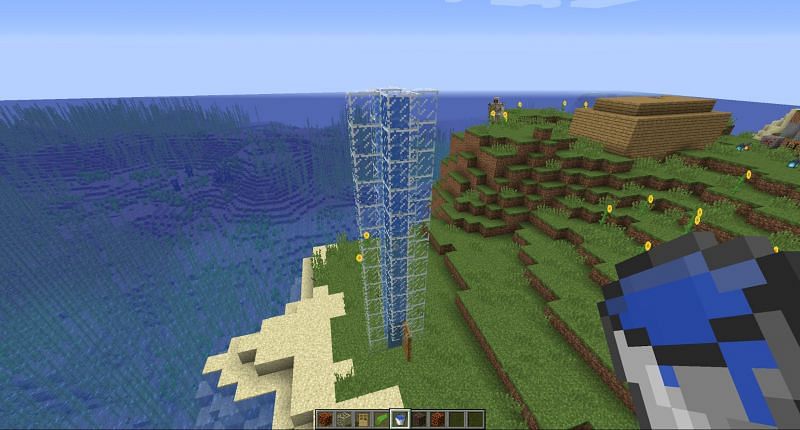 Step 8) Fill your water with kelp. By placing the kelp it will cause each flowing water block to become a source block.
Most read: How To Build A Sheep Pen In Minecraft? – Neeness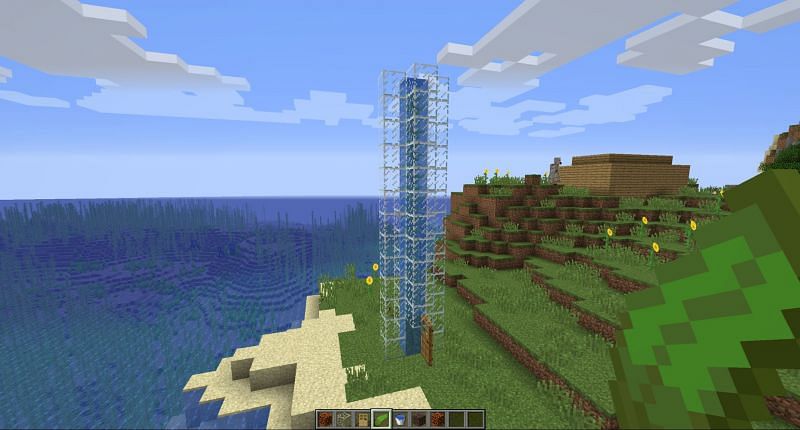 Step 9) Now all you have to do is replace the block at the very bottom of the elevator with either soul sand or a magma block. Replacing the block at the bottom with soul sand will cause the elevator to push you upwards.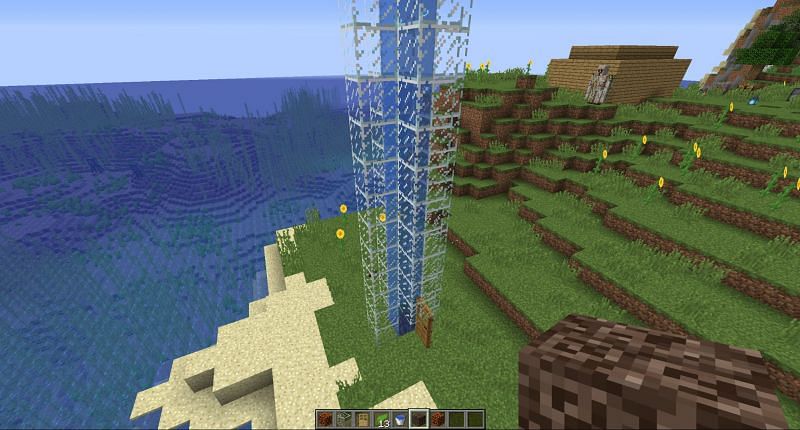 Replacing the block at the bottom with a magma block will cause the elevator to pull you downwards.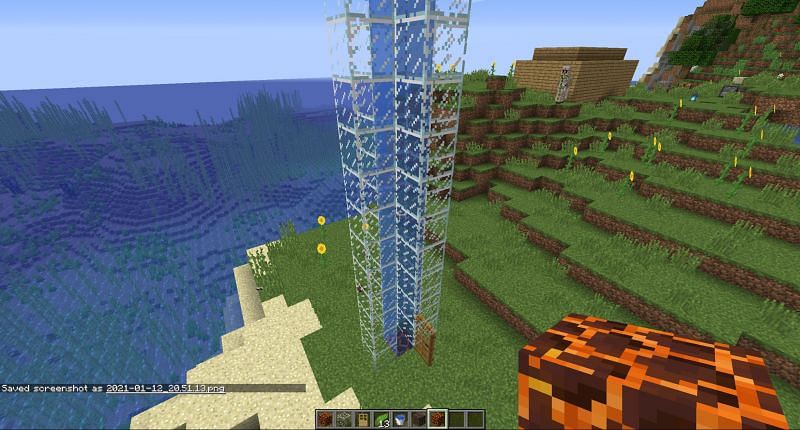 Video
FAQs
Q1. What are the different types of elevators in Minecraft?
A. The two types of elevators are Redstone elevators and water elevators in Minecraft.
Q2. What is the maximum distance the player can travel through an elevator?
A. Your elevator can go as long as you want it to. Due to the soul sand and the magma block being at the bottom, you won't drown in it. Feel free to make it as tall as you would like.
Conclusion
Water elevators are great when you need to move upwards and downwards in your base. You can also use them to go down into your mineshaft or to go up to your secret base in the sky. Making a water elevator is a great way to travel in your Minecraft world and it doesn't take as much materials and knowledge as it does to create a Redstone elevator.
Maybe you are interested: Rise of Kingdoms Guides: Everything You Need To Know
Other Minecraft Guides
How to make a bow in MinecraftHow to make a blast furnace in MinecraftHow to make a Redstone repeater in MinecraftHow to make a potion of weakness in MinecraftHow to make a splash potion of weakness in MinecraftHow to make a potion of healing in MinecraftHow to make a composter in MinecraftHow to make a pickaxe in MinecraftHow to make an invisibility potion in MinecraftHow to make a night vision potion in MinecraftHow to make rails in MinecraftHow to make a door in Minecraft